Group Fight® is a gripping hour that builds cardio fitness, total-body strength, and coordination. Combine the hottest, adrenaline-fueled MMA movements from the boxing ring to the fighting cage with cutting-edge exercises from outside the octagon. Thrilling music and motivational coaching will get you fighting fit. FIGHT FOR IT!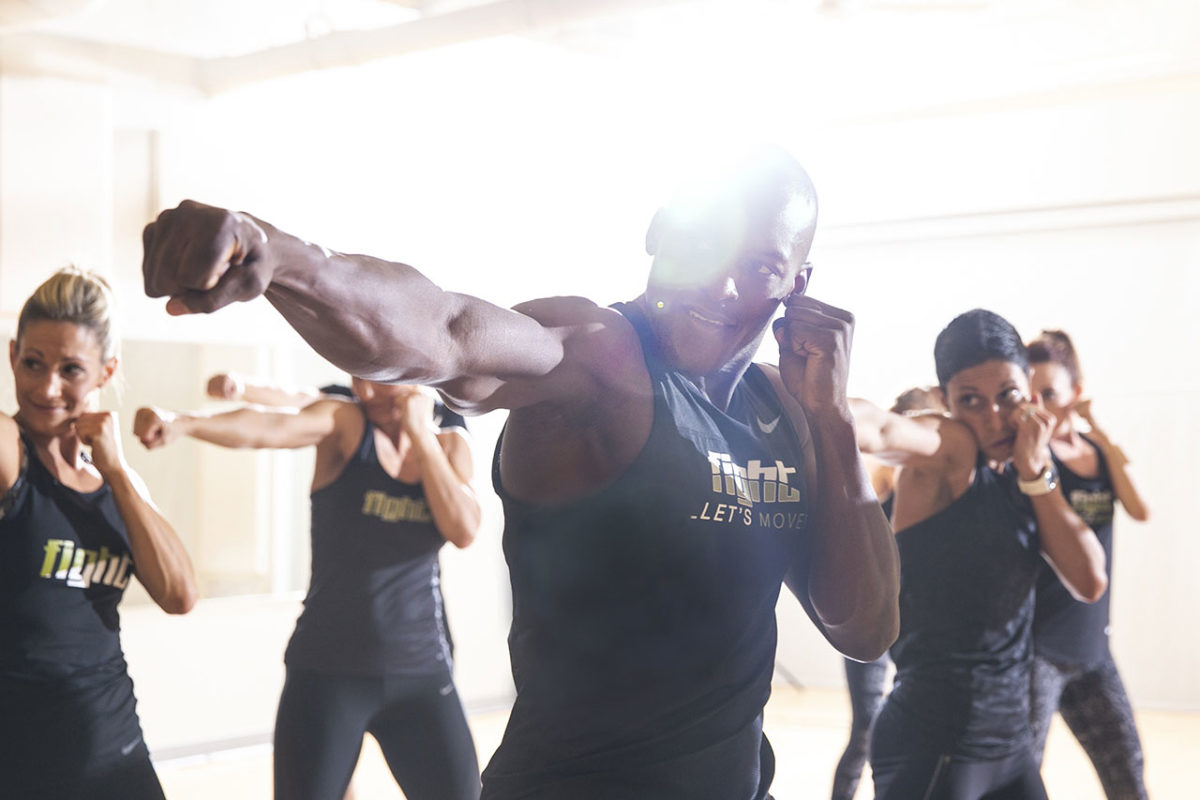 For our partners … Appeal to younger members.
With Group Fight, you'll offer super-fun, athletic cardio, and total body strength options to suit every demographic. This equipment-free workout delivers the latest MMA-inspired moves, set to high-energy music and fantastic sound effects. Its aggressive-yet-approachable feel invites new and experienced exercisers looking to sweat and de-stress all at once!
For participants … Feel like a superhero!
Group Fight is a challenging, athletic, and motivating thrill ride that will strengthen your entire body and prepare you for any of life's battles. MMA-inspired cardio training will have you kicking, punching, jabbing, jumping, and sweating your way to your healthier, happier, and ready-for-anything self.
... we hit a new cardio high, revisit gym class with Jumping Jacks in the Warm-Up, and learn how to parry.
Learn More About Offering Group Fight to Your Members