Group Active® is a diverse one-hour workout that improves cardiovascular fitness, builds total-body strength, and enhances Movement Health™ for daily life. Inspiring music and professional coaching will ensure you succeed with a wide variety of innovative and athletic exercises using dumbbells, body weight, and a step. ACTIVATE YOUR LIFE!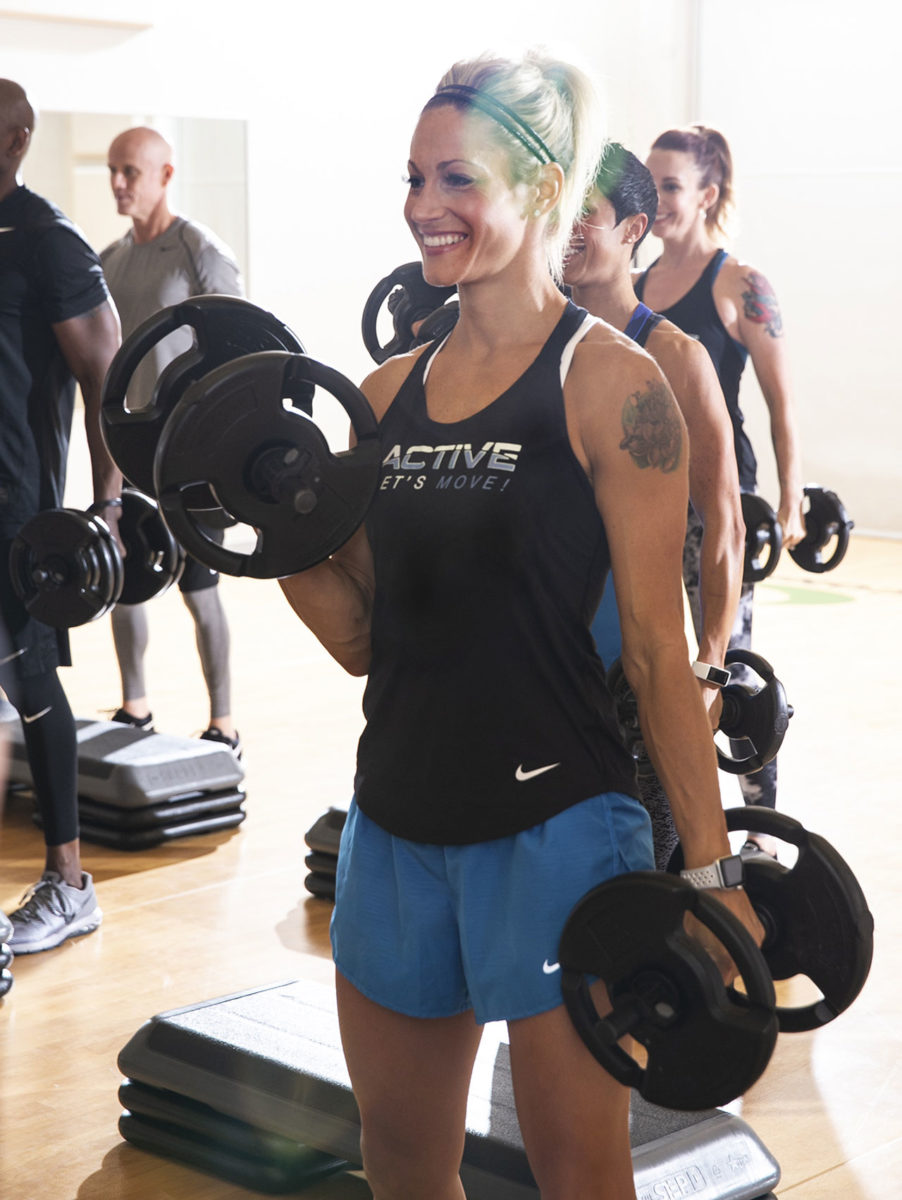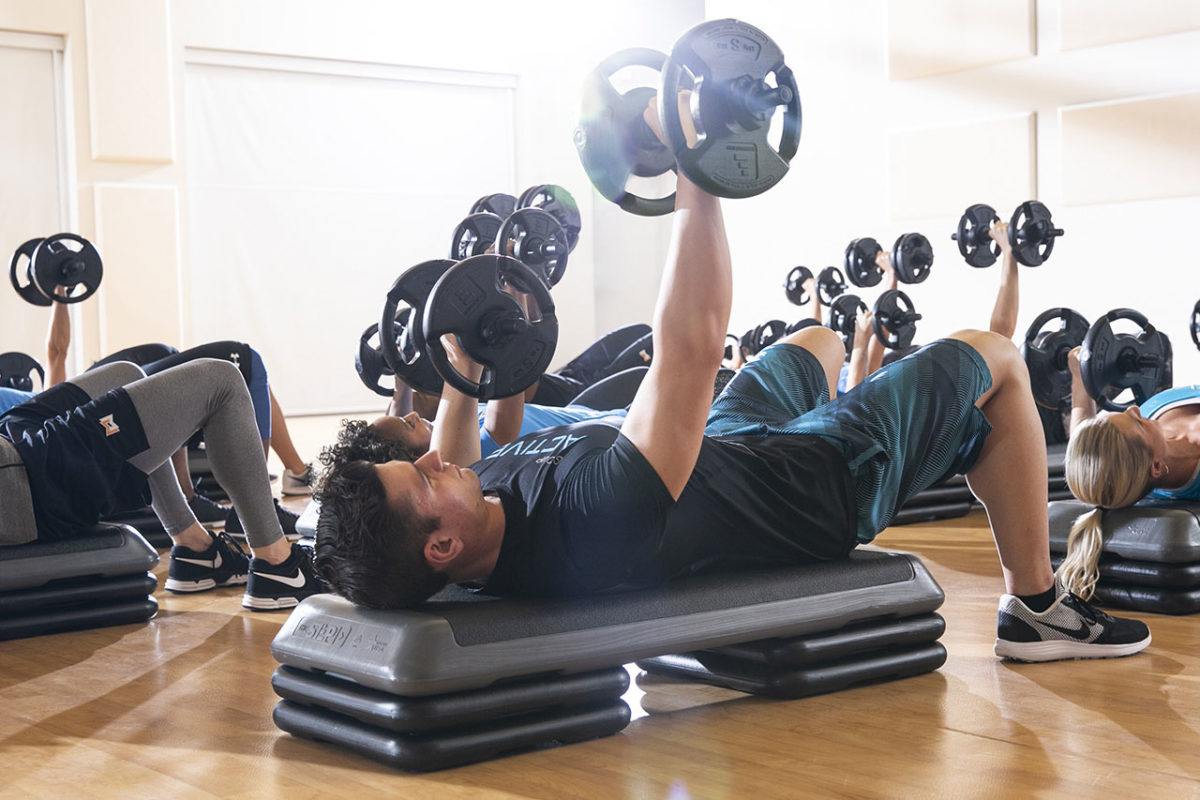 For our partners … Get new people moving.
Group Active will enable you to attract the largest population – from new exercisers to long-time fitness fans, men and women of all ages – and keep them engaged and seeing results. Active is a comprehensive offering on its own, but its programming and equipment position Active as a great launching pad into Group Power and Group Blast.
For participants … Great place to start and stay.
Group Active is a comprehensive workout for all movers, and for movers who want it all – cardio, strength, balance, and mobility, all in 60 minutes. Adjustable dumbbells and a customizable step make Active ideal for new and life-long exercisers, because everyone deserves to live a longer, healthier, more active life.
... we take an offset approach to training to develop real-world strength with a focus on reciprocal and unilateral movements.
Learn More About Offering Group Active to Your Members