Group Active® is a diverse one-hour workout that improves cardiovascular fitness, builds total-body strength, and enhances Movement Health™ for daily life. Inspiring music and professional coaching will ensure you succeed with a wide variety of innovative and athletic exercises using dumbbells, body weight, and The STEP®. ACTIVATE YOUR LIFE!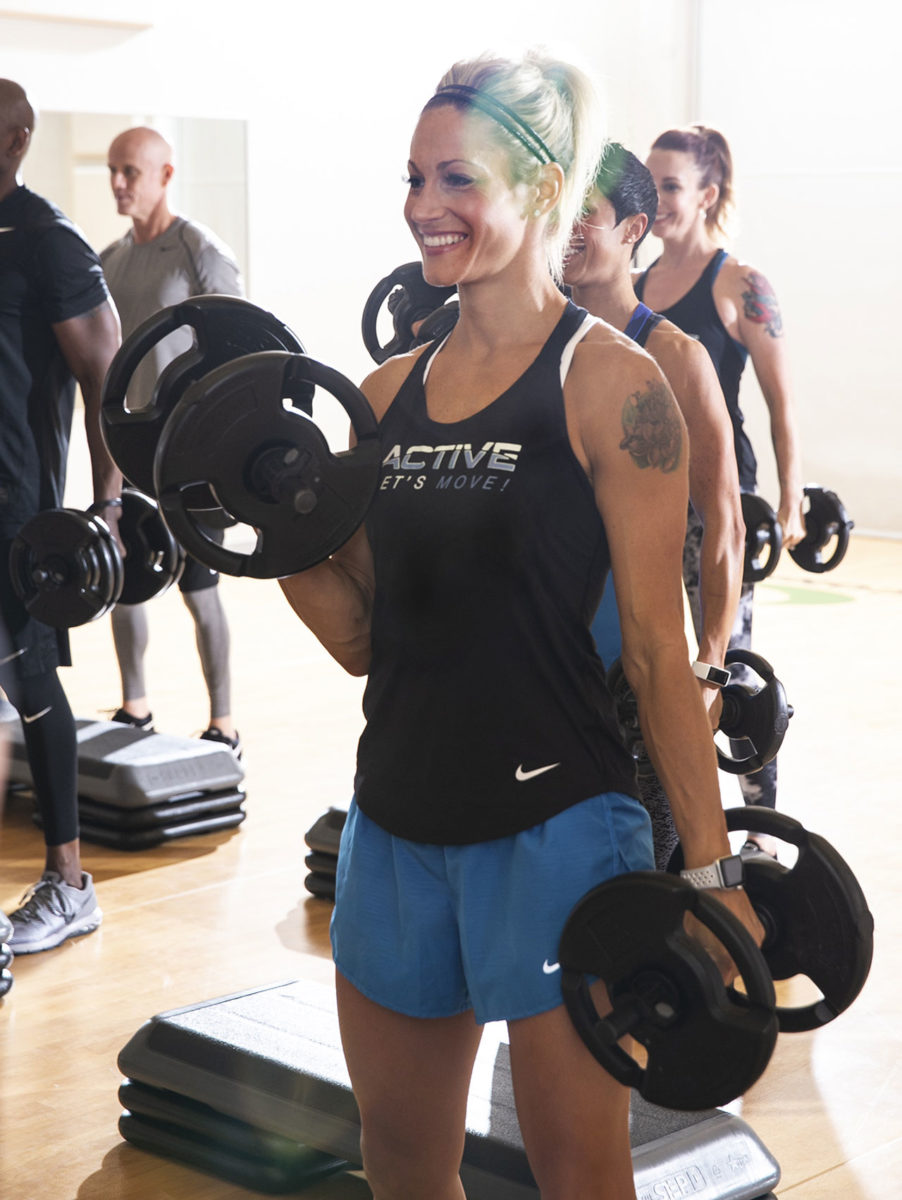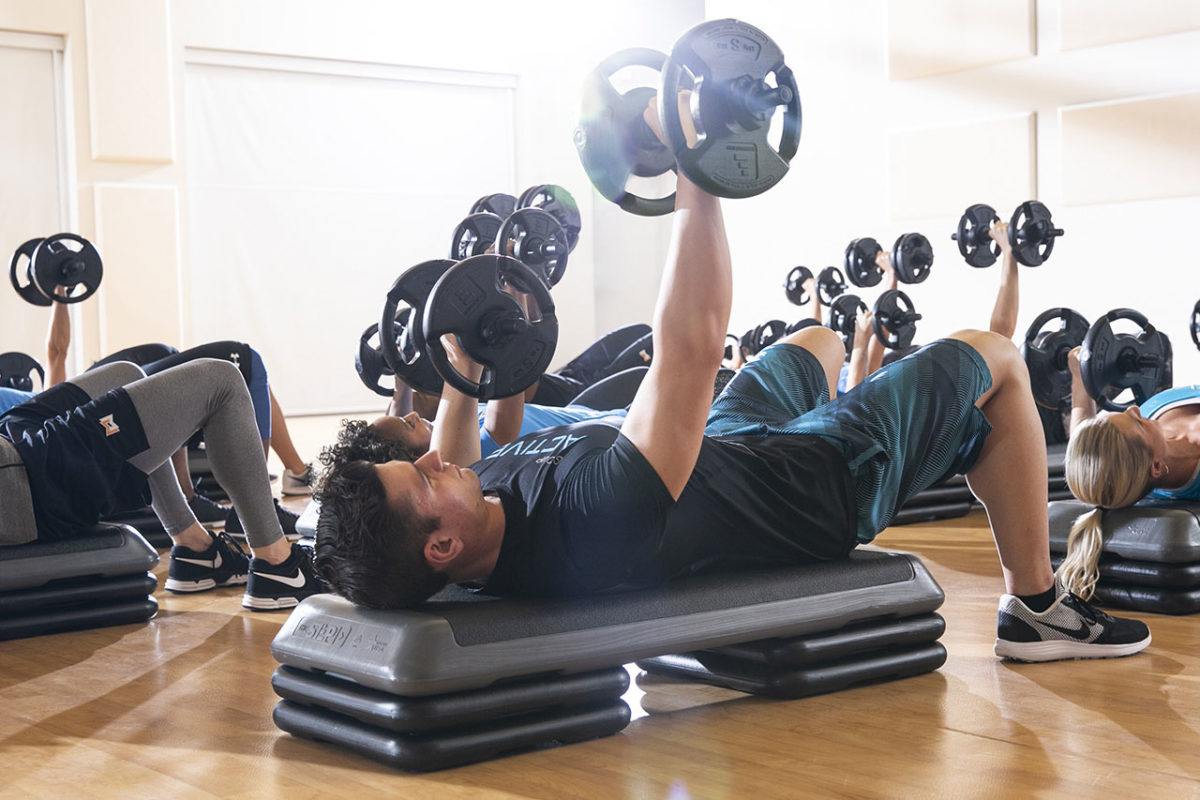 For our partners … Get new people moving.
Group Active will enable you to attract the largest population – the non-exerciser and the new-exerciser. From young to old, it will give you a solution to getting people started and keeping them coming back for more. Because of the programming and equipment, Active is a great launching pad into Group Power, Group Blast, and Group Centergy.
For participants … Great place to start.
Group Active is perfect if you are new to exercise or have not exercised in a long time. Also ideal for the super busy and fit who need to get it all – cardio, strength, balance, and flexibility.
... the Tap B Combo in Cardio Warm-Up and Cardio Peak & Van Halen's Jump…'we might as well jump' straight into Cardio Intervals!
Learn More About Offering Group Active to Your Members